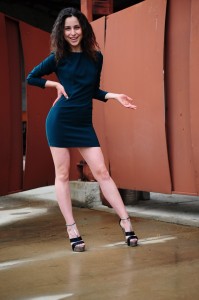 I was born in the Bulgarian city of Stara Zagora in a family of musicians from which originated the artistic circle to which I am blessed to belong. I grew up in a number of wonderful Bulgarian cities but, out of them all, there is one that takes a special place in my Heart, the beautiful city of Ruse on the southern bank of the River Danube in Northern Bulgaria. It is here where I graduated from the National School of Arts, and developed my interest in all forms of creative art. The first of my steps in front of the Magical lens of Photographic Art took place in the USA in Savannah, State of Georgia, via talented Miro Hristov. These images, which are very dear to me, can be seen in the Album – Navigate, and show how I looked when I first started. The magic of that moment cast an immediate spell on me and awoke a passion and fire within that has grown with every photographer's lens that has pointed my way.
My work with photographers from around the world, Bulgaria, USA, UK, Denmark, Australia, Sweden, Norway, etc., has increased my international experience and modelling versatility plus has established me as a reliable, professional, creative and trustworthy photographic model who delivers results. I will work with all levels of photographer and have the personality to bring out the best in even the shyest of photographers.
 Equally at home in front of the camera or on-set preparing other models for shoots, I bring creativity, knowledge, experience and humour to all photographic sessions. I am regarded as a 'perfectionist' on the set and am always ready to make positive suggestions and suggest new 'ideas' when other's creativity has dried up. I will not accept second best when first quality can be achieved by taking a little extra time or effort. I Love my work and love the challenge of working with new photographers.